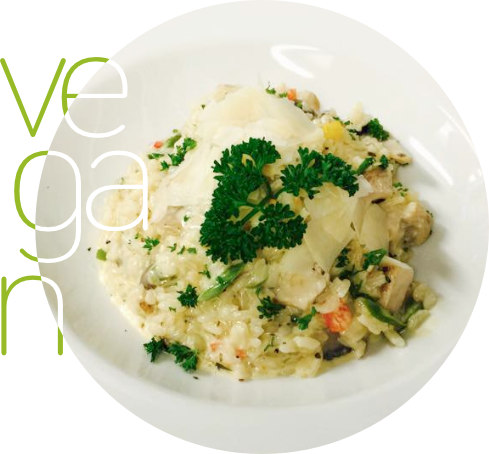 About Us
We've learned that having good nutrition involves good eating, good digesting, and absorbing the nutrients your body needs will lead to vibrant health and happiness!

What we bring to you is our love of a blend of using whole fresh foods whenever possible. We have created fresh delicious and high quality meals. Our food is 100% vegan prepared and made fresh in our kitchen. Our food items are made with natural and organic ingredients, and whenever possible we can accommodate some gluten free options. Our goal is to expose your taste buds to the refreshing and delicious nature of natural eating to nurture, embrace and sustain our healthy bodies.

Look no further than La Caverna for vegan delicious comfort foods such as pizza, soup, burgers, lasagna or a delicious dessert. You won't know what to try first! This spot in Temple bar for vegan casual dining caters to everyone. The menu is for everybody to enjoy regardless of eating lifestyle choice.
It's important to eat well and feel good. We want you to enjoy every bite of this delicious life in the heart of Dublin.